COLLODI&PESCIA – 8km/5mi
Collodi is the village where PINOCCHIO was born.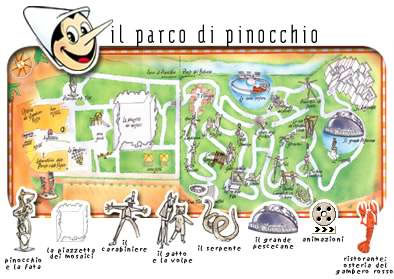 The author Carlo Lorenzini, called Carlo "Collodi", wrote "The adventures of Pinocchio" in the Garzoni Villa, where his mother worked as a cook.
Nowdays, the Villa and its wonderful garden are open to visitors and for special events.
Close to the Villa, "Pinocchio World" is a theme park dedicated to children.
Collodi is located in Pescia district: Pescia is a Medieval town famous to be the "town of flowers".
Its main square is worth a visit!